EARRING CLEANING: THE ULTIMATE GUIDE
So how can you clean your earrings like a professional jeweller? You've invested in a gorgeous pair of drop earrings, or maybe you have a pair of Forever Diamond studs that were given to you as a birthday gift or anniversary present.
How can you ensure they stay as vibrant, eye-catching and beautiful as the first day you put them on? Earring Cleaning: The Ultimate Guide, aims to show you how to refresh your earrings in four easy steps. What is the right way to clean earrings? What should you use to clean your earrings? What is the difference between rubbing alcohol versus using hydrogen peroxide? We hope to answer all of your queries and help get you started.
Earring Cleaning - The Safe Way 
Jewellery always looks its best when it sparkles and shines – and your gorgeous earrings certainly deserve the attention. The first step on the list of our earring cleaning guide is to check what metal your earrings are set in and what stone you have. Then scroll down and follow the appropriate instructions below.
How To Clean Gold Earrings
Rose, yellow or white gold earrings can shine as good as new with careful cleaning. Here is how to keep your gold earrings in pristine condition:
Soak the earrings in warm soapy water for around 30 minutes
Gently brush the earrings with a soft toothbrush to remove any dirt and debris
Rinse with the earrings with clean water
Dry using a lint-free cloth
If your earrings are solid gold (and don't contain stones), you could also try using rubbing alcohol.
Simply place the earrings in some alcohol for a couple of minutes; this can help to remove dirt and body oils. Then rinse under clean water and dry with a lint-free cloth.
How to Clean Gold Earrings
Next in our Earring Cleaning: The Ultimate Guide, is how to clean silver earrings. Silver is a popular choice for earrings, as the colour goes well with every outfit, day or night. Silver earrings love to be cleaned regularly to keep them at their best. You can buy ready-to-use silver jewellery cleaners which allow you to submerge your earrings in the solution to remove dirt and residue.
If you are looking for a more 'homemade' option, try this simple silver cleaning recipe:
Mix a small amount of baking soda with a few drops of water to make a paste
Using a lint-free cloth, gently clean the earrings with the paste
Use a cotton bud or soft toothbrush for intricate designs or hard-to-reach areas
Rinse the earrings thoroughly in clean water to remove excess paste
Dry the earrings with a clean cloth
How to Clean Diamond Earrings
Diamonds are often given to us as a very special gift or token of love. Therefore, we need to treasure them and keep them dazzling and amazing for years to come. If you own some lovely diamond earrings, following these easy tips to keep them shimmering like new.
Place the diamond earrings in warm, soapy water (use a mild detergent to avoid damaging the diamonds)
Gently swill the earrings in the soapy water to remove any dirt and build-up of oils
For stubborn dirt, use a soft toothbrush to work the soap into the affected areas
Rinse in clean water to remove any soapy residue
Dab dry with a lint-free cloth
Alternatively, there are shop-bought diamond cleaning products available, so you could always invest in one of these and follow the instructions to keep your earrings clean.
How To Clean Pearl Earrings
Pearl earrings are exquisitely understated, beautiful and delicate and deserve great care and tenderness to keep them as opulent as the day you opened their box.
Use a damp cloth to very gently wipe each pearl
Using a clean cloth, dab the earrings to remove excess water
Leave the earrings to dry for around 30 minutes
Store in a dry place, such as a jewellery box
What Is The Best Way To Sterilize Earrings?
Finally, in our Earring Cleaning: The Ultimate Guide, is how to sterilize and keep your earrings healthily clean. Whether you wear gold hoop earrings, a pair of our Forever Diamond studs, or our magical Harry Potter earrings, it's smart to keep them ultra clean. After all, quite often we wear our favourite earrings daily, so its important they are kept fresh, disinfected and at their very best. In particular, its vital to keep a regular cleaning regime going just after you've had your ears pierced. For further information, take a look at our: How to Care for Newly Pierced Ears Guide.
Wash your hands thoroughly
If you've just had your ears pierced, its probably best to clean your earrings whilst keeping them in your ears (for up to 6 weeks), so the holes don't close up
Using a cotton wool pad, run a little alcohol down the post of the earring – do not use on a stone or metal setting, alternatively use a little vinegar, which has antibacterial properties.
All of these earring cleaning methods are pretty easy and straightforward. The important thing is to identify the metal, and/or the stone before you start. If you have any queries at all, you can book an in-store appointment at your nearest H. Samuel store and someone there will be able to advise you. We recommend you clean your earrings on a weekly basis, to keep your beautiful earrings in their prime.
If you like this... You'll love these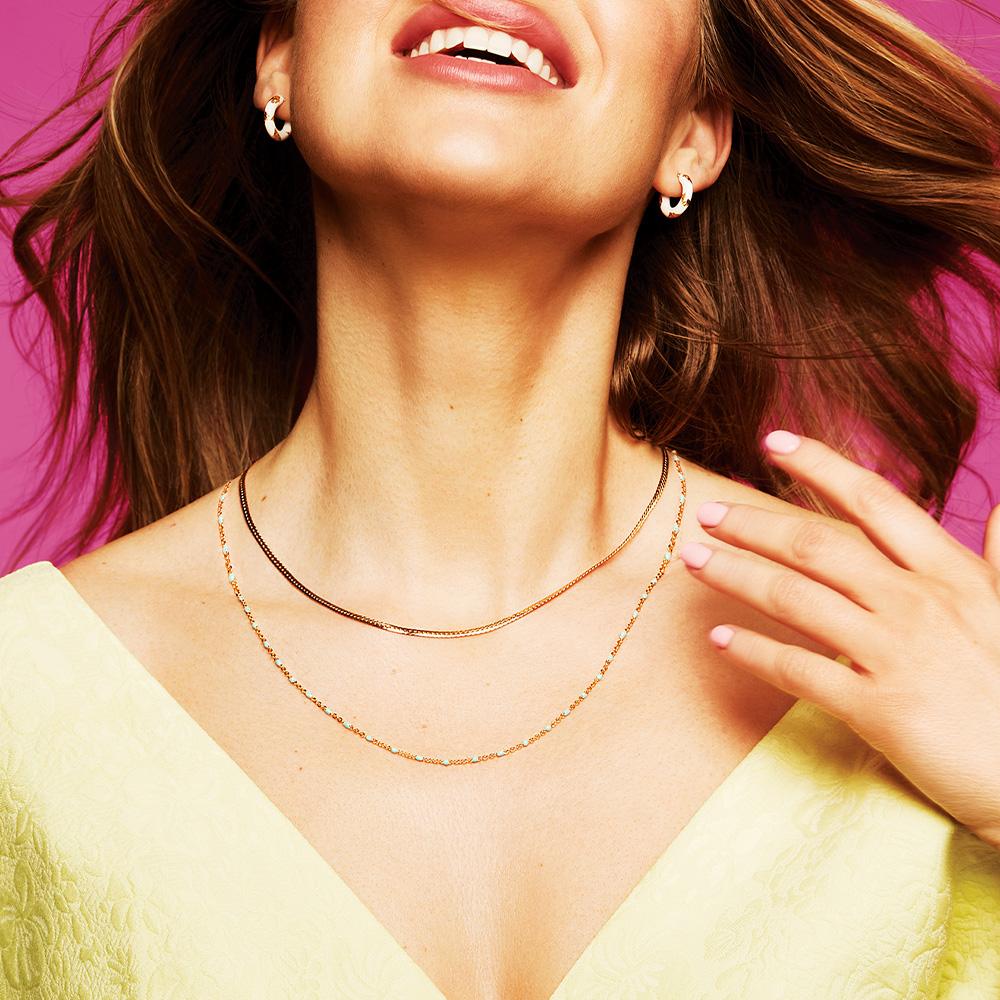 A Guide to Getting Your Ears Pierced
So, you've had your eyes on a pair of statement earrings...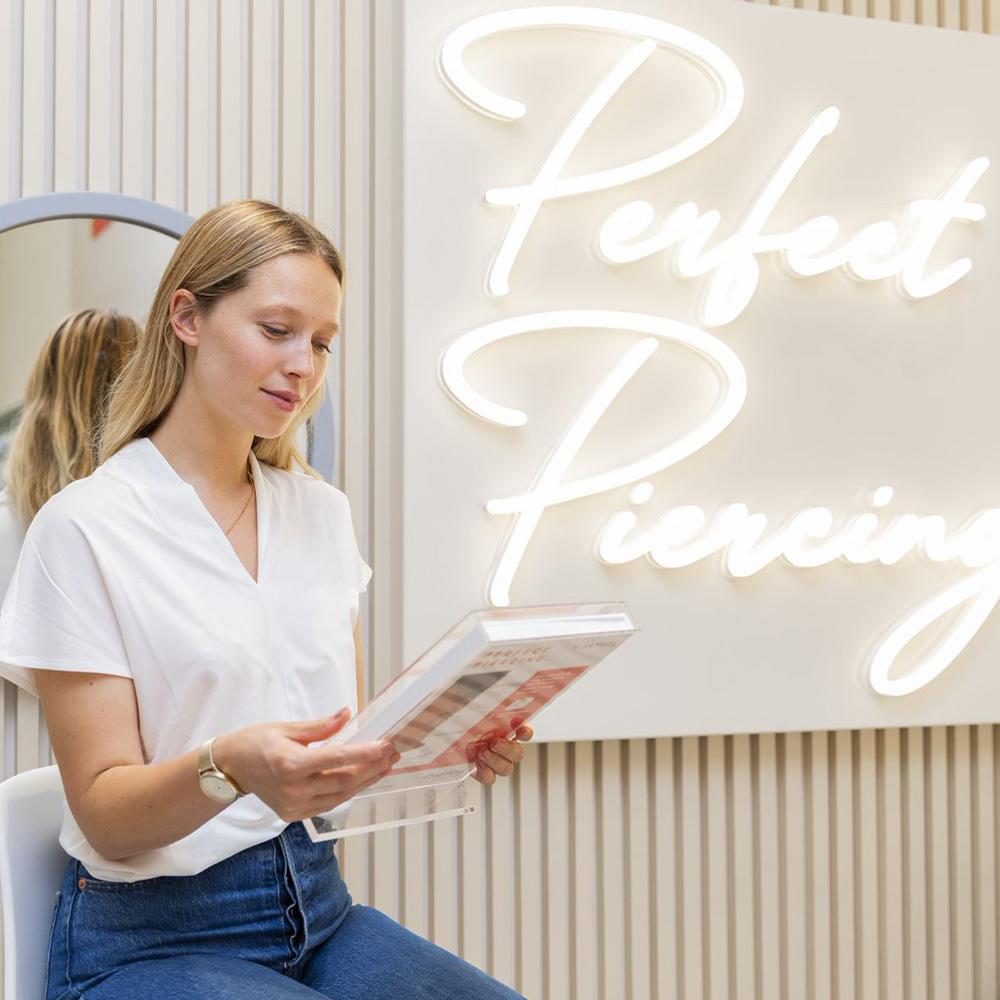 Come With Us To Get Our Ears Pierced At H.Samuel
Find the answers to all your piercing related questions...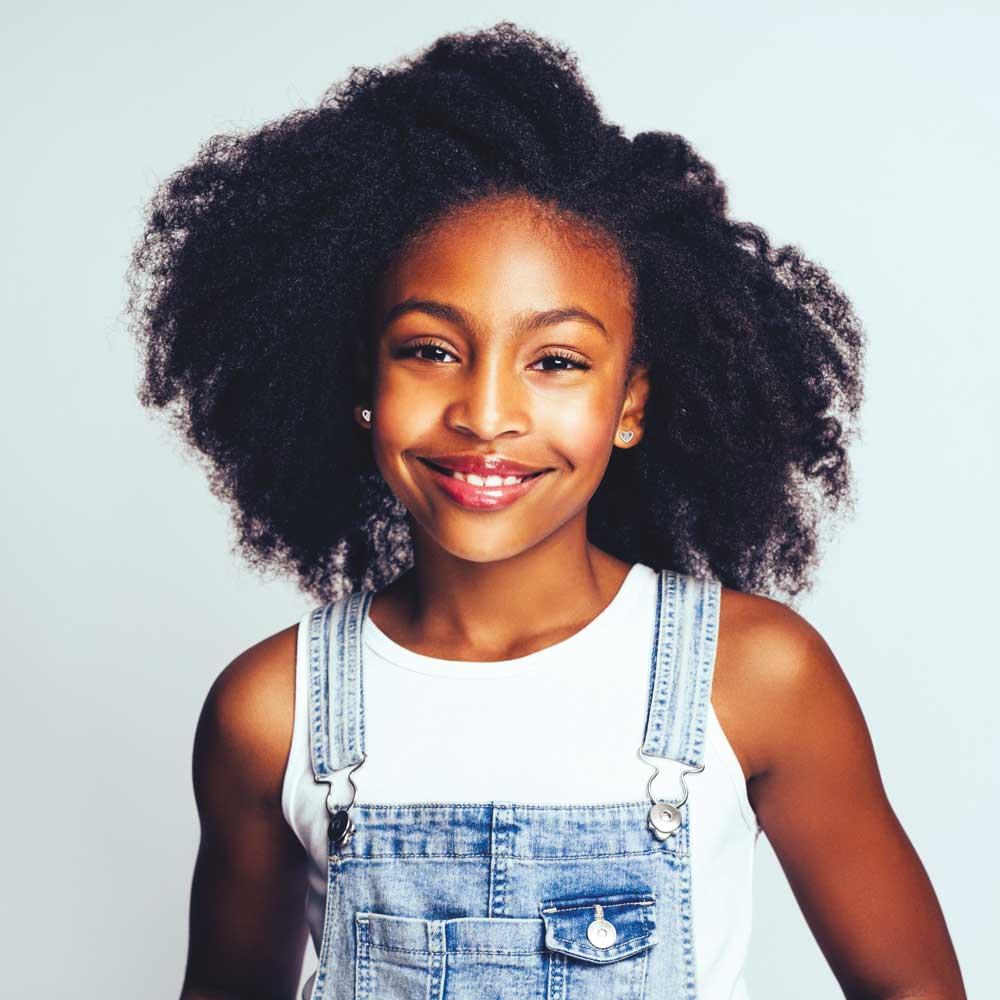 How To Care For Newly Pierced Ears
Everything you need to know about ear piercing care....