The 5 Engagement Ring Styles We Know You Love Most
As a jeweller with over 150 years of experience, we get to know what our customers like most so we can you tell you with absolute confidence that these are the 5 most popular engagement ring styles that our brides-to-be are either swooning over or being proposed to with.
FANCY CUT
Number 1 on our list, is the pear shape. This shape has two different cuts, resulting in a single point and rounded end. Secondly a marquise cut is classy and features elliptical shapes with pointed ends, the bonus of this shape is that it helps elongate the finger. A princess cut gives sparkle, this style usually has 76 facets.
Vintage Inspired
For some historical style, 1920s-30 Art Deco inspired rings fit the bill with baguette stones and geometric shapes, Edwardian style rings (era of 1900 to 1915) feature oval cuts with coloured gems. There is also modern vintage, these styles are contemporary, but inspired by history.
SIMPLE SOLITAIRE
The solitaire stone cut is incredibly elegant and the shape enables excellent light properties. Our exclusive Forever Diamond engagement rings have a unique cut made up of 73 facets, giving exceptional sparkle and radiance. Independently certified by the GSI for colour, clarity, carat and cut, they have a signature hidden diamond inside the shank. If you are looking for a way to make the solitaire stand out, choose a setting that has claws, the current trend is to have 6 claws.
Coloured stone
Diamonds are the holy grail and coloured gemstones are just as precious. Why not choose a stone from a birth month, or the month of your anniversary. This will make your engagement ring unique. Be sure to look at classics like sapphire, emerald and ruby rings, plus modern stones such as tanzanite.
IF YOU LIKE THIS...YOU'LL LOVE THESE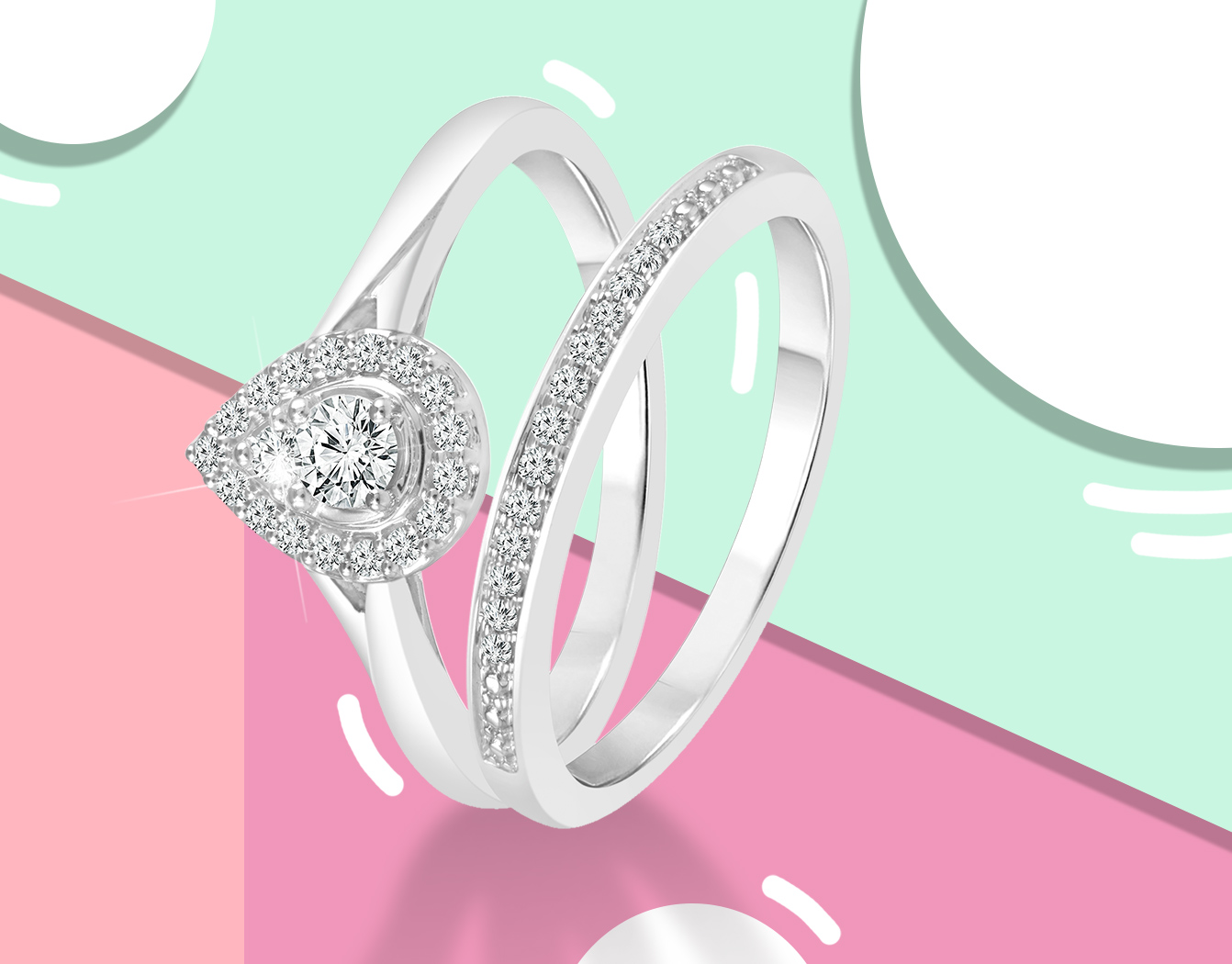 Diamond Solitaire Engagement Ring Trends
Who said solitaire engagement rings have to be simple? Meet the next gen of diamond engagement rings with enough sass to match your own.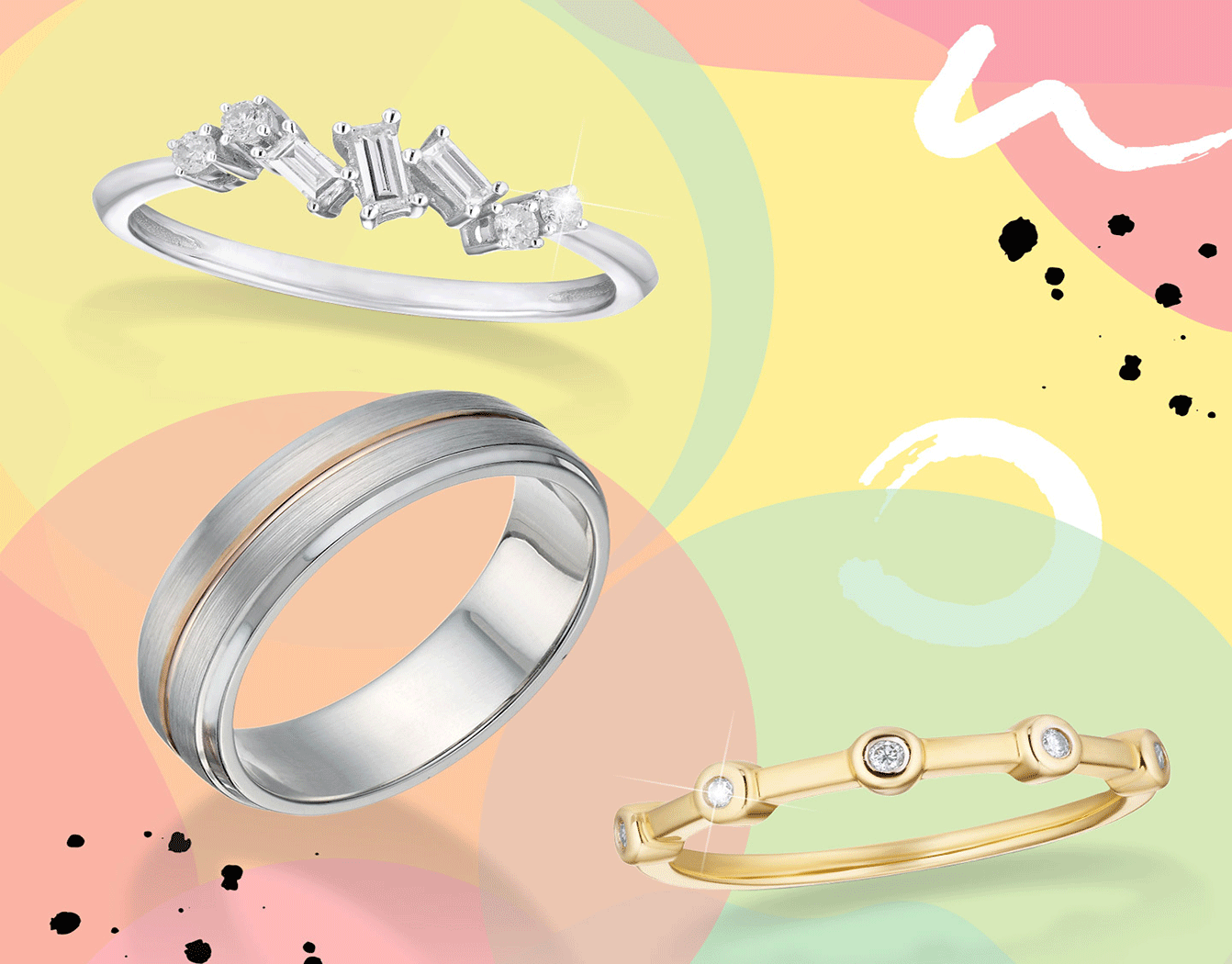 How to Find Your Partner's Ring Size
Here are some sleuth tactics to help you buy the perfect engagement ring for when you don't know your partner's engagement ring finger size.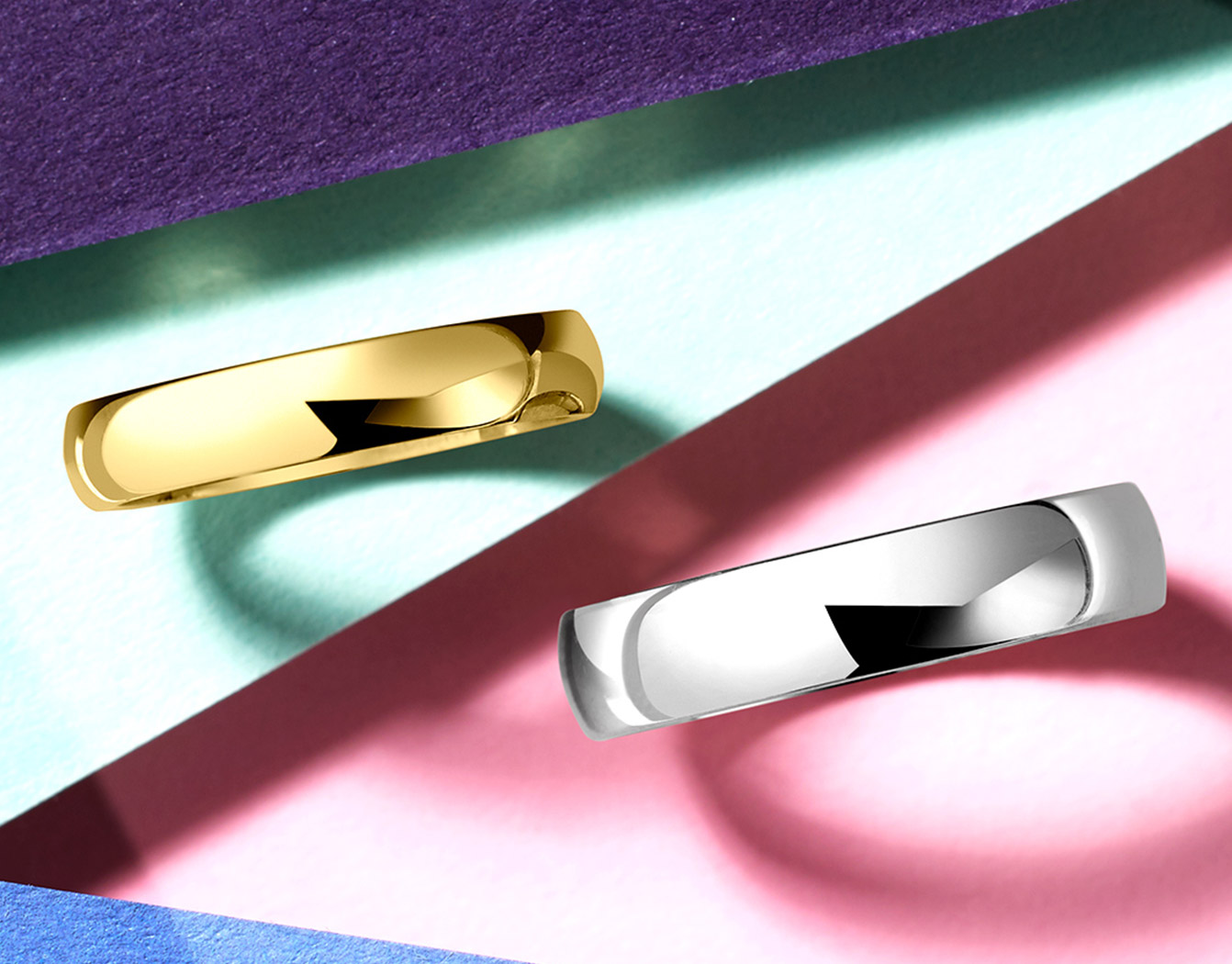 What you Need to know About Wedding Rings
Wedding rings are a sign that you've tied the knot, but they can also be a chance to show off your stylish personality...