ESSENTIAL DIAMOND SOLITAIRE ENGAGEMENT RING TRENDS
Who said solitaire engagement rings have to be simple? Meet the next gen of diamond engagement rings with enough sass to match your own.
There's a reason why solitaire diamond engagement rings are the most popular of all time. They are elegant, sophisticated and entirely timeless. Although trends do change, the classic centre-stone diamond engagement ring is a safe and confident choice for grooms-to-be, and a winner among most brides-to-be too.
But what if you love the solitaire style, but want something a little more creative? Don't worry, today's best crop of engagement rings have you covered. If you're the groom, try matching her personal style to these unique engagement ring choices. If you're a future bride, you may want to leave this page open for a not-so-subtle hint!
LET'S DO THE TWIST
Although the diamond is the star of the show, the latest array of twisting engagement ring styles adds a touch of something different. Look out for swirls and twists on either side of the diamond solitaire, as well as infinity style loops and diamond-set 'split shoulders' that allow a little bit of your skin to show through. This look is all about balancing the best of traditional engagement ring styles with contemporary design flourishes.
A CUT ABOVE THE REST
If you aren't a fan of round brilliant diamond engagement rings, there are plenty of other fancy cut diamonds and diamond shapes to lust over. There's the romantic shape of cushion cut diamonds, the Art Deco elegance of emerald cut diamonds or the elongating marquise cut diamond to make fingers look longer and leaner.
If you are still stuck on round brilliant cut diamonds, we recommend a look at Beyoncé's 18 carat emerald cut diamond engagement ring or Jennifer Lopez' 16 carat emerald cut beauty. They are enough to make anyone say, 'I do'.
SAY HELLO TO HALO
Halo engagement rings have been big news for a while, but now there are even more styles, shapes and colours to choose from. Clever illusion diamond engagement rings include lots of smaller diamonds that are set closely together to give the appearance of one larger stone.
The halo engagement ring can be both contemporary and vintage-inspired, and they can also feature coloured gemstones like sapphires and rubies. This is an engagement ring trend that allows for lots of experimentation and a big, sparkling look and feel.
SPARKLING SHOULDER ACTION
Diamonds command attention, especially when they are flanked by smaller side stones that point the eye towards the larger centre stone. This isn't a trilogy diamond ring, instead smaller diamonds are set into the 'shoulders' of the ring on either side of the solitaire for added oomph. Look to supermodel Miranda Kerr for a beautiful example of a round diamond engagement ring with baguette cut diamond shoulders.
For spellbinding bling, you could even take a step further with a complete diamond-set engagement ring band... and, of course, a matching wedding and eternity ring.
A BLAST FROM THE PAST
Vintage inspired diamond engagement rings are beautiful to look at. Whereas original vintage diamond rings can be tricky to find and hard to resize, contemporary vintage-inspired rings are made to fit with beautiful diamonds and delicate details, like millegrain. Look out for today's hexagon-shaped or sunburst engagement rings for a touch of Art Deco glamour or floral garland shoulder details for a ring that Queen Victoria would have been proud of. This trend is about finding your own perfect blend of old and new.
An engagement ring is something you will treasure for the rest of your life, so it is important to make the perfect decision. What better way to start than with the unquestionable leader of the pack - the solitaire diamond engagement ring. How you chose to build on this classic jewellery piece, with side stones, coloured stones or halo designs is entirely up to you. Just have fun and enjoy every second of the process.
IF YOU LIKE THIS...YOU'LL LOVE THESE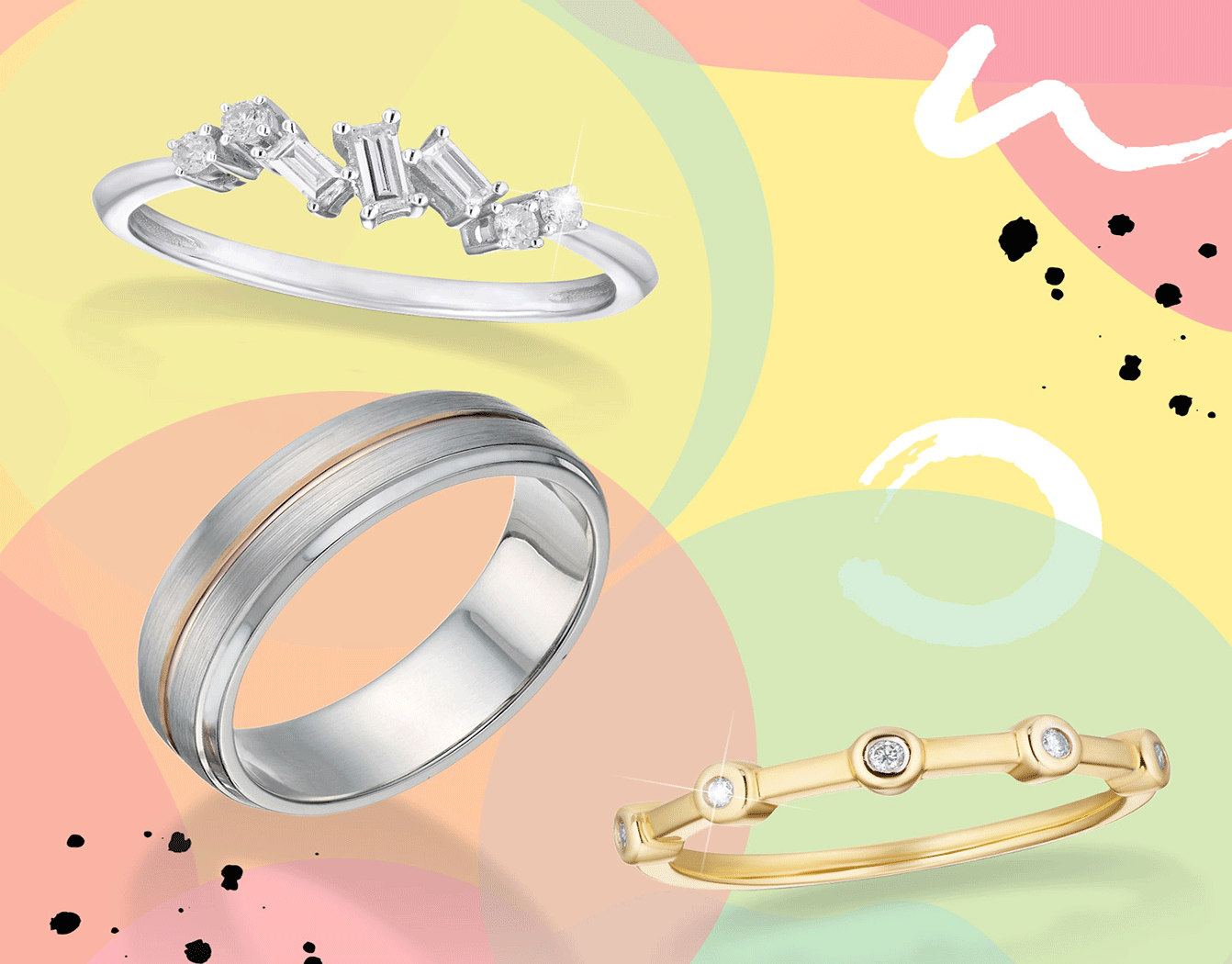 How to Find Your Partner's Ring Size
Here are some sleuth tactics to help you buy the perfect engagement ring for when you don't know your partner's engagement ring finger size.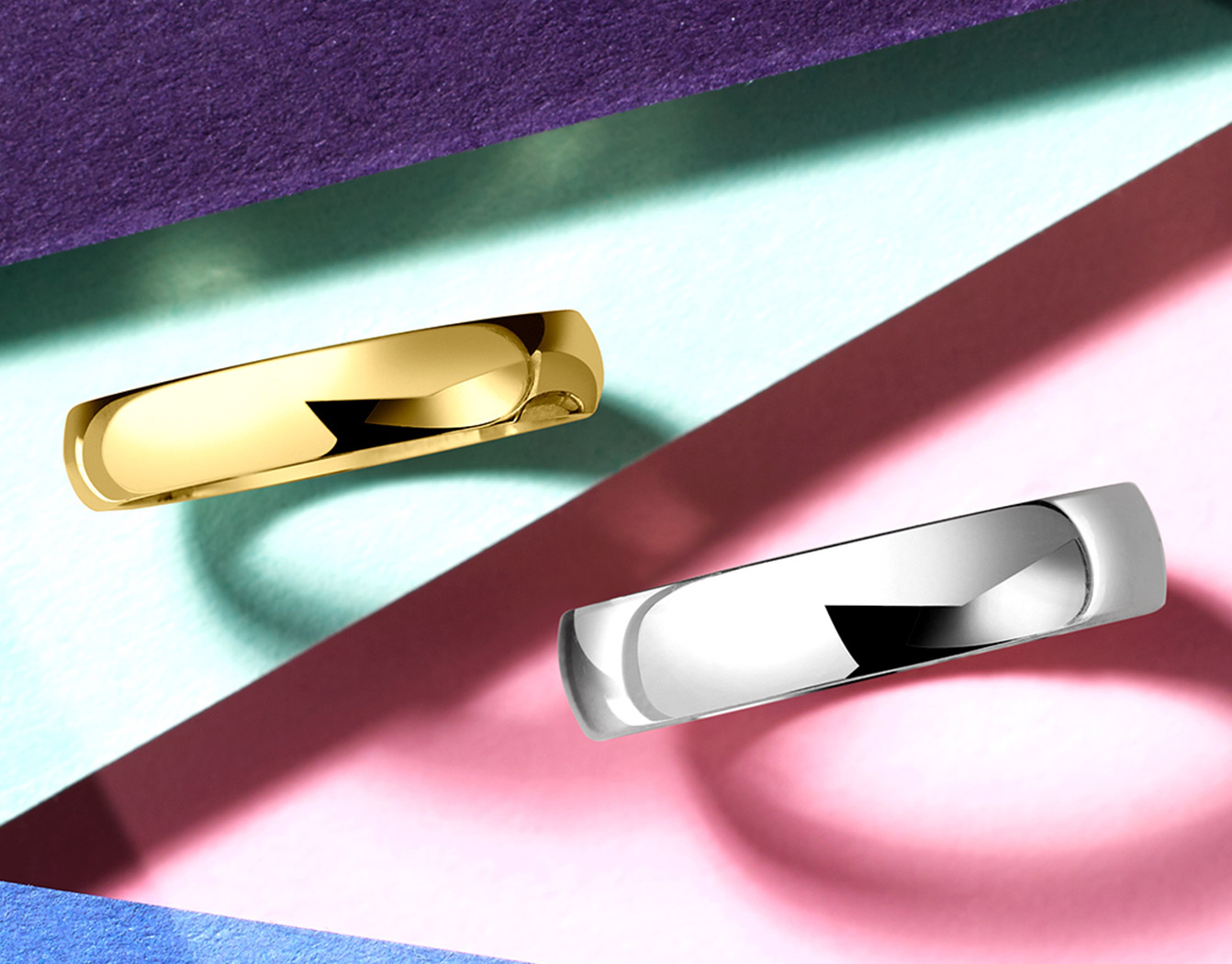 What you Need to know About Wedding Rings
Wedding rings are a sign that you've tied the knot, but they can also be a chance to show off your stylish personality...