For us, our history is important, and it bears even more significance on the 8th of March. For over 150 years, H.Samuel has been a showcase for inspirational women in the workplace, however nothing illustrates this more thoroughly than our wonderful heritage.
Harriet Samuel: Born on International Women's Day, 1836
Without knowing it, H.Samuel's celebrated founder Harriet Samuel lent significance to International Women's Day decades before its inception. Quite remarkably, she was born on the 8th of March 1836, a date that would later become synonymous with the celebration of women.
Harriet was the daughter of Schreiner Wolfe and Matilda Wolfe, who grew up in Great Yarmouth with her nine siblings. Following the death of her husband Walter Samuel in 1863, she took over her father-in-law's Liverpool-based watch-making business, and it's here where the H.Samuel story truly begins.
Following her induction as owner, she relocated the business to Manchester's Market Street under the new name of H.Samuel (The 'H' stands for Harriet). In 1890, her son Edgar Samuel opened our maiden store in Preston, with Harriet running the mail order side of the business.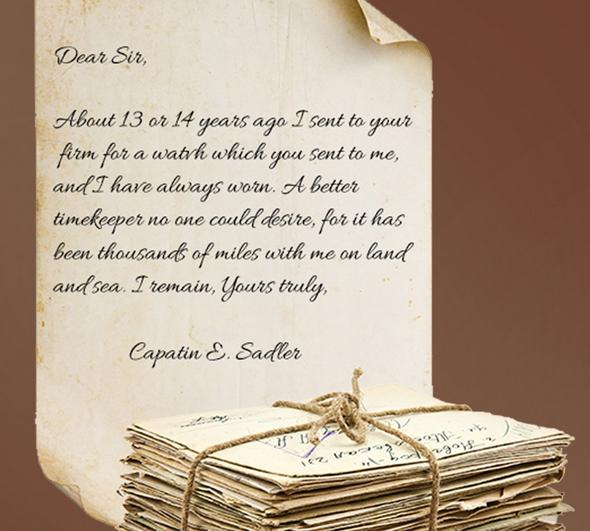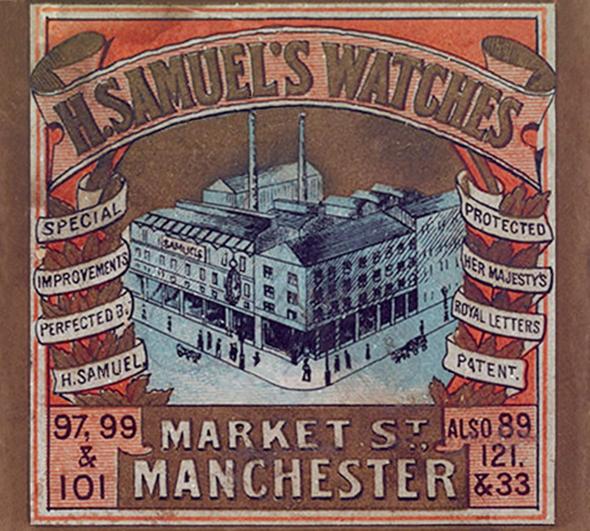 A truly inspirational woman of business
Mail ordering was an established form of commerce by the time Harriet introduced it to H.Samuel. However, this did not make the task any less ambitious, with the already crowded proposition being very much a male dominated arena.
Her contemporaries at the time consisted largely of established jewellery retailers, high street names that had pioneered the mail ordering with decades of jewellery industry experience under their belts. Nonetheless, Harriet was able to drive her way into the space, establish a loyal customer base and grow her reputable business substantially.
No woman's land
In the context of the time, Harriet's achievements are all the more remarkable. The late 19th Century was rife with gender inequality. At the time, women didn't have the right to vote, and nor did they have access to the same level of education as their male counterparts.
Being both a woman and a captain of industry was simply unheard of at the time, so much so that many believed the company to be run by a man. This was demonstrated by the ongoing positive feedback that Harriet received from many happy customers, as the majority addressed her as 'Mr. H Samuel'.
Harriet's achievements in a time of such inequality typify what the celebration of International Women's Day is all about.
In the space of 27 years, she took charge of her company, rebranded it under her own name, switched focus to jewellery retail, relocated operations to Manchester, assisted in the opening of the first high street store and forced her way into the mail order market through sheer strength of conviction.
The end of an era
Harriet unfortunately passed away on February 6th in 1908 at the age of 71, following an impressive career as an empowering entrepreneur and a successful business owner. Today, her legacy lives on through the H.Samuel brand.
Following a move to Birmingham in 1912, the brand continued to grow and became one of the nation's favourite jewellery retailers, despite the hardships of two world wars. By the 1970s, Harriet's grandsons had taken over the business, by which time the company had grown to over 200 nationwide stores.
In 2012, H.Samuel triumphantly reached its 150th anniversary. From humble beginnings as a watch manufacturer, it was Harriet herself that drove the business into the spotlight, built its reputation and ensured a long and fruitful legacy.
Harriet's legacy: An inspiration to all women
184 years after her death, Harriet's influence can still be felt today here at H.Samuel. Her story is one of triumph against all the odds in a time when women were strongly disadvantaged.
Despite sharing a birthday with International Women's Day, her incredible journey is not widely known. Regardless, Harriet Samuel was an iconic woman of retail whose incredible achievements should be an inspiration to us all.