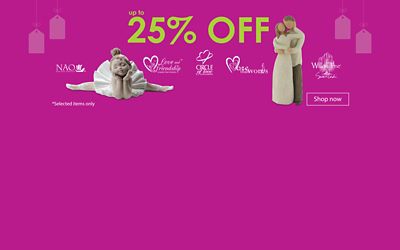 Collectibles
Delve deeper into the enchanting world of collectibles with our fantastic range of brands.
Choose the perfect Collectible piece which may be the starting point for a future collection, or a present of enormous emotional and sentimental value for existing collectors
Capturing the interest of people of all ages, our brands, including Me to You, Disney, and Swarovski offer stunning ranges which hold a special place in their collectors hearts. Be part of something special and start your collection!