Looking for that special gift to mark a job well done? We know that graduation gift ideas can be tricky. You want something they'll love now but will also treasure forever. Well, you've landed in the right place. We've rounded up the most special graduation gifts that the grad in your life needs right now (and will wear forever). Whether or not they know it yet, our on-trend styles will have them strutting into the workplace (and across the stage) with confidence. Pop. Fizz. Clink. Let's celebrate the class of 2022 with our best graduation gifts perfect for that top-of-class graduate.
Graduation watches: Their time to shine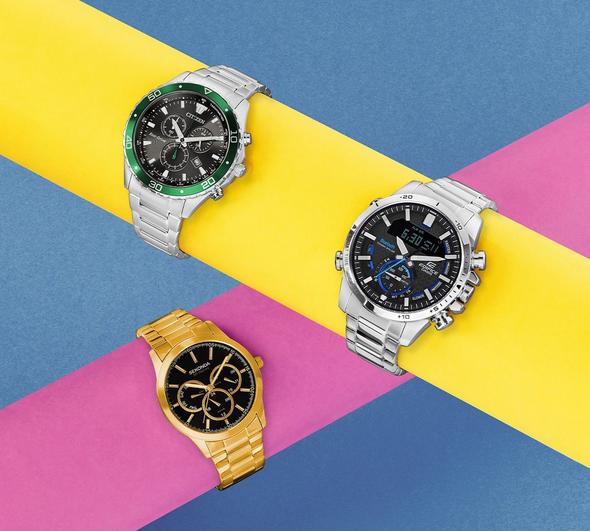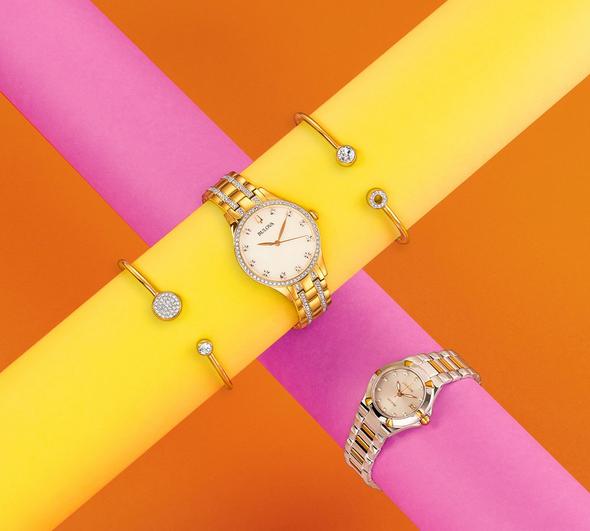 Whether you're looking for graduation gifts for him or her, you can't go wrong with a new watch. Let's face it, a watch is likely to be way down on a graduate's list of things to buy themselves (er hello, new work wardrobe pending) which is why it makes a great gift. And, with a sentimental nod to how much time and effort they've put into making it this far, it's a timeless piece that will forever remind them of their time as a student.
Bracelet, bangle or leather styles, there's so much to choose from. For her, go for something that can be worn with anything from her favourite LBD to her new office 'fit. We're loving two-tone styles at the moment – pair it with diamond details and you've got a wow wrist stack.
For the grad lad in your life that likes to stand out from the crowd, show him you know him with a striking green bezel or gold-plated style. Or, for someone who likes to stay a little more low-key – a classic, more subtle (yet no less stylish), silver-plated watch is a winner (plus, it's the metal of the season, you know?)
Special Graduation Gifts: Lucky Charms
Wish them luck for their future and gift them something unique to them. Music notes, jigsaw pieces, elephants, wishbones…jammy dodgers? When it comes to charms, anything goes. Part of the love for everything Y2K, charms are quite literally everywhere – around your neck, ankles, wrists or all of the above. The best bit? It's the gift that keeps on giving – a charm bracelet means they can continue to build on it with every moment that has a meaning. Whether it's talismans for luck, sentiment or protection, what is more personal, and above all more fun, than a dangling charm that speaks to them and them alone? So, layer up their life story with our selection of the best miniatures to buy now.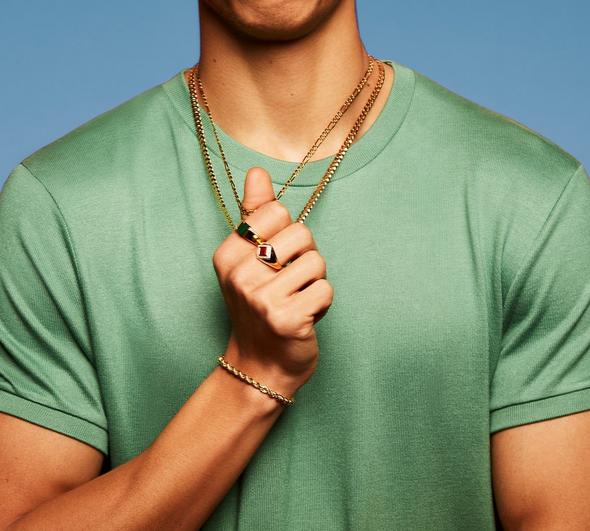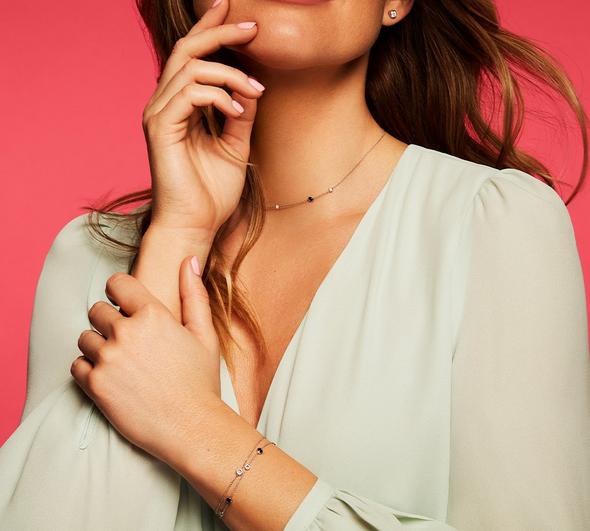 Coloured gemstones are taking over this summer and we're here for it. Whether you're after a bracelet, earrings or graduation necklaces, gemstone jewellery makes the perfect gift, thanks to its unexpected pops of talismanic appeal.
For graduation gifts for her, our just dropped bezel-set bracelets, earrings, rings and necklaces are perfect for getting that on-trend layered look but the gemstones are what makes the collection really shine. The diamonds are for strength, sapphires for honesty, rubies mean (no shocker) love, and emeralds signify new beginnings, so just pick the one that speaks to your grad.
For him, we're drawn to malachite, as it encourages the wearer to take risks and teaches them to take responsibility for one's thoughts, actions, and feelings – perfect for someone about to step out into the big, wide world, don't you think?. Or opt for red jasper, known as a stone of endurance, and grounding, and it's rich in nurturing energy too. Having this stone close by is always a comfort, so gift him a (very on-trend) signet ring that has loads of meaning to wear on graduation day and beyond.
Go Bold with Gold and Silver Graduation Jewellery
When looking for gifts for graduation, you can't go wrong with jewellery (in our opinion). Sleek and sophisticated or loud and bold, the options are never-ending. When it comes to gold jewellery one thing's for sure – it's never going out of style. It's bold and versatile and there are so many ways you can style it. Give them a piece they can add to their stacked bracelets, rings or layered necklaces that will instantly update their look.
If gold's not their thing, then add a silver lining. Whether it's a chain, pendant, tennis bracelet or ring, in our range of silver jewellery you'll find a piece that wows.
It goes without saying, diamonds are a girl's best friend – but men love them too. And, when it comes to finding gifts for graduation you can be certain that diamonds will offer a lifelong piece to treasure.
A jewellery box isn't complete without a pair of diamond hoops so a pair of graduation earrings will give you a big tick on the gift list. Or, a diamond bezel set pendant is a stylish gift idea that's perfect for a celebratory occasion, and with a graduation on the horizon, it's like it's meant to be.
Personalised Graduation Gifts
If summer could be summed up in one word, it would be colour. Our jewellery box is bursting with it. Perhaps, it's a reaction to earlier evenings, BBQ and picnics in the park, or perhaps it's simply tapping into another trend: birthstones. The meanings behind these coloured gems are an instant pull, from the clarity and courage of February's amethyst to the power and prosperity of July's ruby. Now that's the kind of energy we need. And, for the non-believers among us, they also pack a powerful style punch. Without a doubt, this very Instagrammable trend adds a playful touch to your outfits in any season. Think zesty yellows and greens to deep purples and reds. Plus, you'll win all the thoughtful points with the Aquarius, Leo, Scorpio, Pisces (you get the gist) in your life. Or discover your colour and gift yourself the one you like best (it's ok we won't tell). You could even create a layered look with all your favourites. Because why be one shade when you can be the whole palette?
So, whether you're looking for graduation gifts for friends or a family member, birthstone jewellery is perfect for a personal touch that they can keep forever. Want to go that one step further? Engraved graduation gifts are the ultimate in personalisation, whether it be a signet ring, pendant, ring or watch. Heads up: Not all of our items are able to be engraved – if an item is suitable, you can find a tick box on the product information page which says 'engrave this item'.
With our top picks of graduation gifts, you're sure to find a style to make them smile. And remember, graduation isn't just for university. If you've got a tiny grad moving on and up to school, find the perfect preschool graduation gifts in our collection of gifts for children.