Festival Essentials Style Guide 2018
Festivals are springing up all over the UK to officially mark the start of summer. And whilst you may be shower-less for the weekend, eating breakfast from a burger van and wearing wellies for a full 48 hours, your style must still be on point.
And whether the weather is determined to dampen your spirits or fry your energy in a heatwave, it's important that you still look fresh and on-style because – let's face it – you never know who you're going to bump in to.
Regular festival goers have the look down to a tee – an elegant mix of boho-chic clothing and expertly selected jewellery and accessories. There's a lot to think about when packing your bag ready for a festival, it's a juggling act between equipping yourself for all weathers and looking your best self.
Whatever you do, never be underprepared.
Our Fave Pinterest Poses
Prepare for the festival season by getting inspiration from the chic and beautiful people of Pinterest and Instagram. Check out popular hashtags and festival accounts for images from recent festivals from around the world and pick out styles that suit you and your personality. But remember: these people have normally spent hours on their make-up, working closely with personal stylists and are followed around by a professional photographer. You're looking for outfit and style ideas – not just for a copycat look.
These styles combine boho-chic pieces with a loose-fitting, comfortable style that will be sure to get you through the day – no matter what the conditions. Layer your looks with bandanas and thin, brightly coloured scarfs, whilst adding glam to the festivities with stacked bracelets and neckwear.
Stacked silver and intricate filigree designs have been a must-have style for recent festival seasons – and they're easy to recreate without breaking the bank. Extend those stunning mangala-style patterns from your outfit to body art and jewellery to push the look even further. Cut out patterns are a new trend to fashion jewellery – and due to its light, adaptable nature, pieces of gorgeous jewellery are affordable and are the perfect accessory to pair with any festival look.
Recreate the look with H.Samuel
At H.Samuel you will find a huge selection of nature-inspired lightweight pendants and bracelets, pieces that work brilliantly in a layered style. Combine delicate chains of silver and gold for a deceivingly simple look or combine clean metals and subtle pearls to create the perfect shimmering summer look, ideal for a long day in the sun watching your favourite bands.
Or, be bold this season and make a statement with stunning earrings – with themes of nature and unique shapes being on-trend this year. Intricately designed dreamcatcher jewellery achieves an expertly detailed style, feather designs captures that nature-inspired vibe, and Russian rings are the ideal accessory when looking for an instant stacking style.
Catching dreams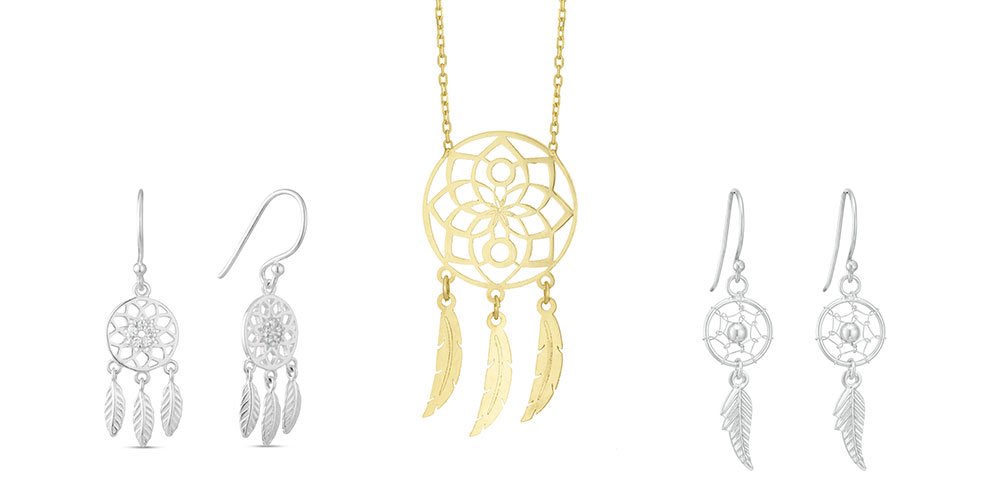 As light as a feather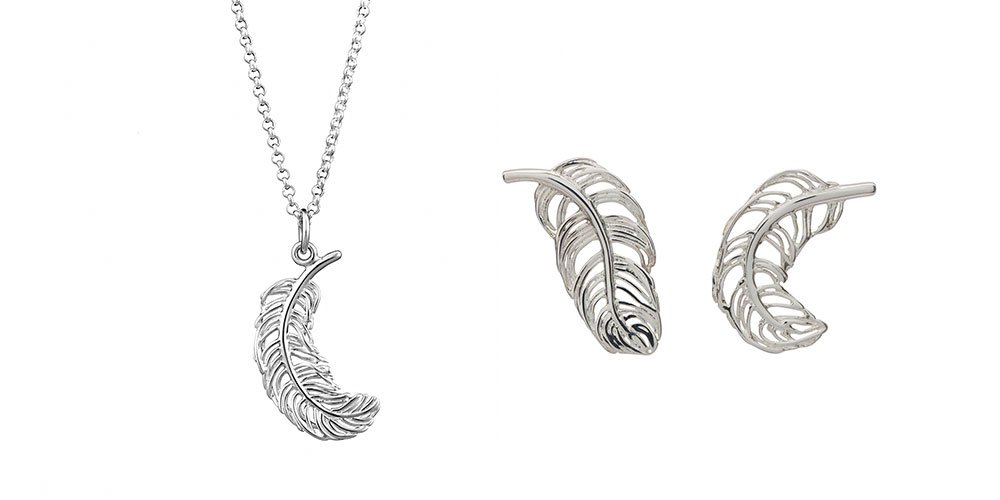 Russian rings